Hello fellow readers, writers, author's and publishers.
Are you an author?
Do you write poetry?
Would you like to be awarded/acknowledged for your work?
If you answered "yes" to any of the above questions, then check out this link and enter for a chance to win: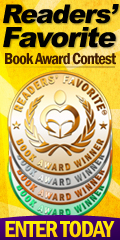 Good luck, and best wishes!
Peace, and prosperity always,
ET